New
🎉 Shekel Mobility secures $7M to empower more Auto Dealers! Read More
Empowering Auto Dealers to Find, Finance, and Sell Cars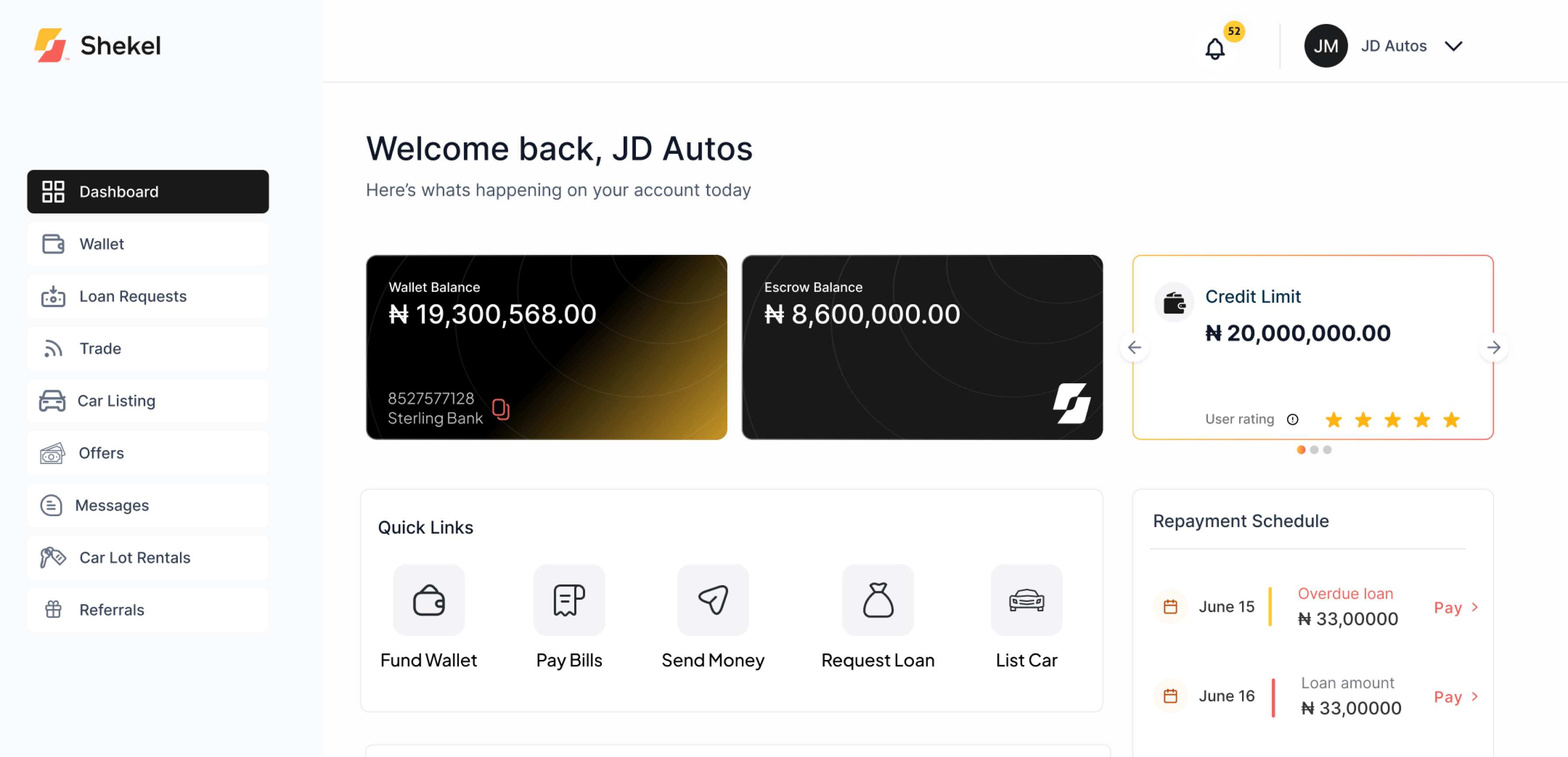 Explore Our Products
Financing that works for you
Get access to inventory financing for your auto delearship, so you can focus on what matters most - selling cars!
Testimonials
What our Customers say about us
I have been working with Shekel Mobility for almost a year now and they have really improved my business operations. I have been able to carry out a higher volume of transactions and they have an amazing support team with swift response time.
Oladon Autos
2 years with Shekel Mobility
OUR PARTNERS
Trusted by various Brands